Since 1993, the Beverly Neighborhood Choir has served youth from Beverly and surrounding neighborhoods.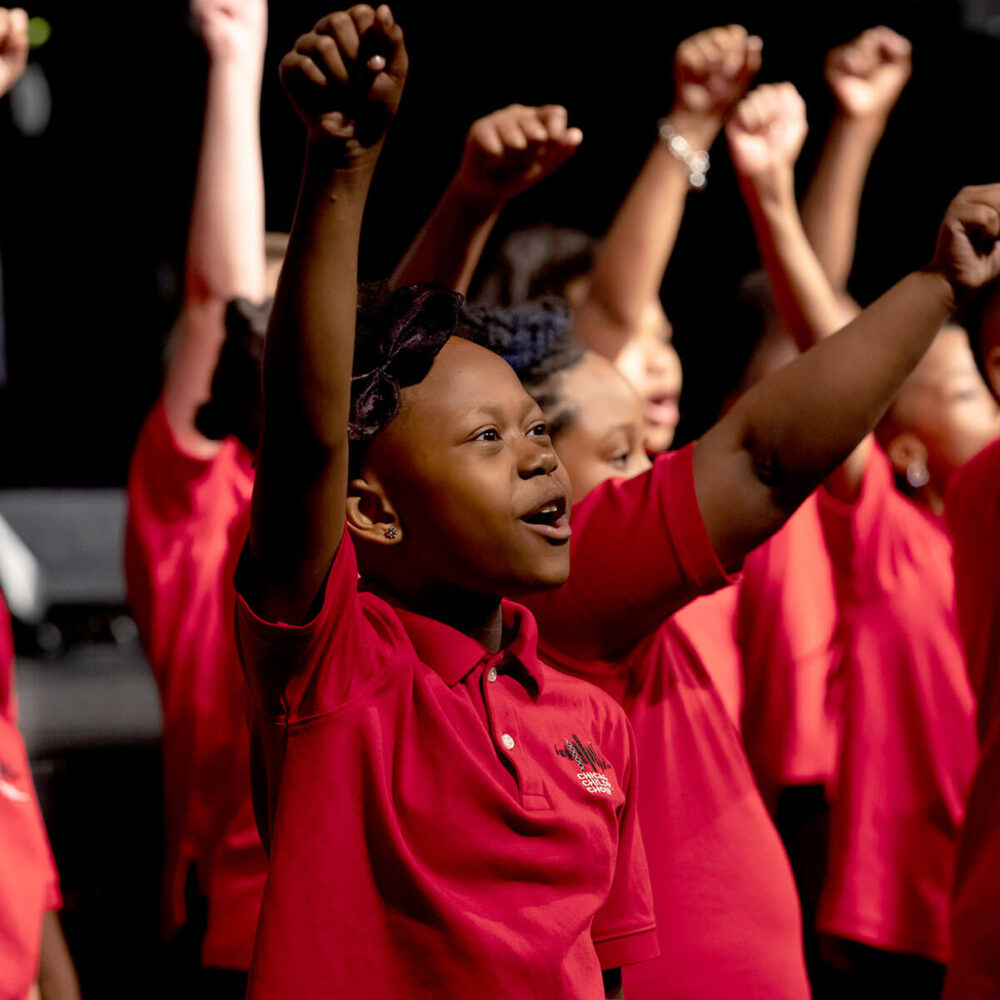 Our Neighborhood Choir program is a window onto the world and an incubator for global leadership. With our world-class instruction and empathetic approach to music education, these community-based programs bring to life an emphasis on emotional, intellectual, and social development anchored in musical excellence and creative expression.
In the Beverly Neighborhood Choir, music education means more than theory, notation, and sight-singing. Through exposure to music that authentically incorporates diverse languages and styles, singers engage in dialogue about the historical and social context of an array of cultures.
The impact of this exposure is compounded by the opportunity for students to connect with young people across the city—and globe—breaking down barriers of race, religion, and socioeconomics, forging life-long friendships along the way.
The Beverly Neighborhood Choir has been invited to sing for community functions in Beverly and beyond. Select singers have recently performed in Turandot and La bohème at Lyric Opera of Chicago and Bernstein's MASS at Ravinia Festival. Members of the Beverly Neighborhood Choir have toured throughout the United States on the Bridging America Tour, including to Philadelphia, New York City Alabama, Los Angeles and Indianapolis.
---
Important Resources
Information is power. Here are a few crucial resources to help you make the most of your time with us.