What are the Uniting Voices Chicago program options?
Uniting Voices Chicago offers programs through over 80 Chicago schools (School Program) and in 12 communities (Neighborhood Choir programs), as well as an ensemble for changing voices (Dimension) and a high school age advanced youth ensemble (Voice of Chicago).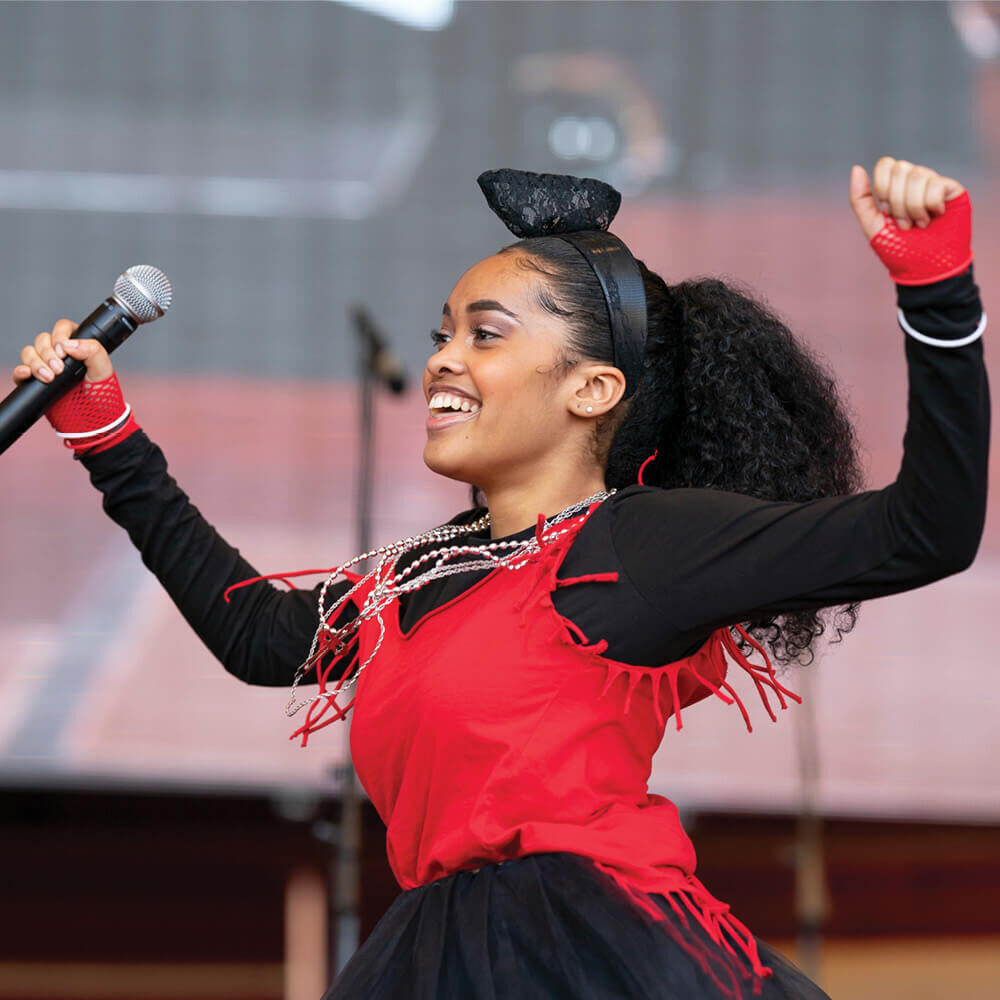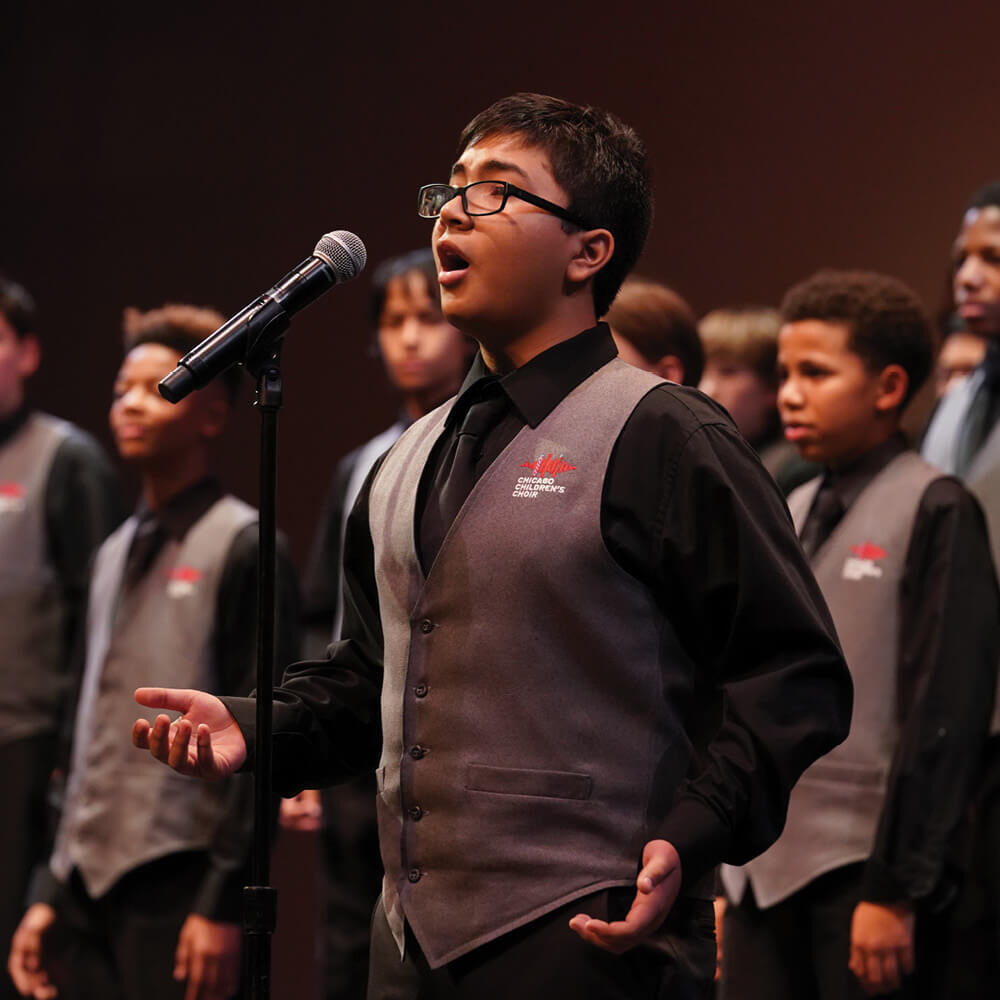 School Choirs
Through the School Choir program, thousands of children in more than 80 Chicago schools receive classroom training in basic music theory and choral performance from professional music educators. Singers in this program have the opportunity to explore the expressive qualities of music while developing a sense of self-discipline, pride and intercultural understanding.

Learn more about our School Programs
After-school Choirs
Uniting Voices Chicago's after-school programs empower singers to participate in any of 12 community-based Neighborhood Choirs and potentially advance into Dimension (an ensemble for changing voices) and Voice of Chicago (an audition-based high school age advanced youth ensemble). These programs are open to 8-18 year old singers and offer levels of programming to suit varying levels of musical ability.
Neighborhood Choirs are tuition-based programs that provide beginning, intermediate and advanced choral training with a deeper, performance-based education and increased opportunities to connect with singers through after-school programs in 12 Chicago communities across the city and beyond.
We currently offer Neighborhood Choirs in Albany Park, Austin, Beverly, Englewood, Gage Park, Garfield Park (Off the Street Club),Humboldt Park, Hyde Park, Lincoln Park/DePaul, Pilsen/Little Village,Rogers Park and West Town.
Dimension is a unique ensemble for singers age 12 and up who are beginning the vocal transition into emerging tenor and baritone voices. This ensemble offers many performance opportunities independently and with other Uniting Voices Chicago programs.
Voice of Chicago is our premier mixed-voice ensemble, maintaining an extensive performance schedule that includes touring and collaborations with Chicago's finest cultural institutions.