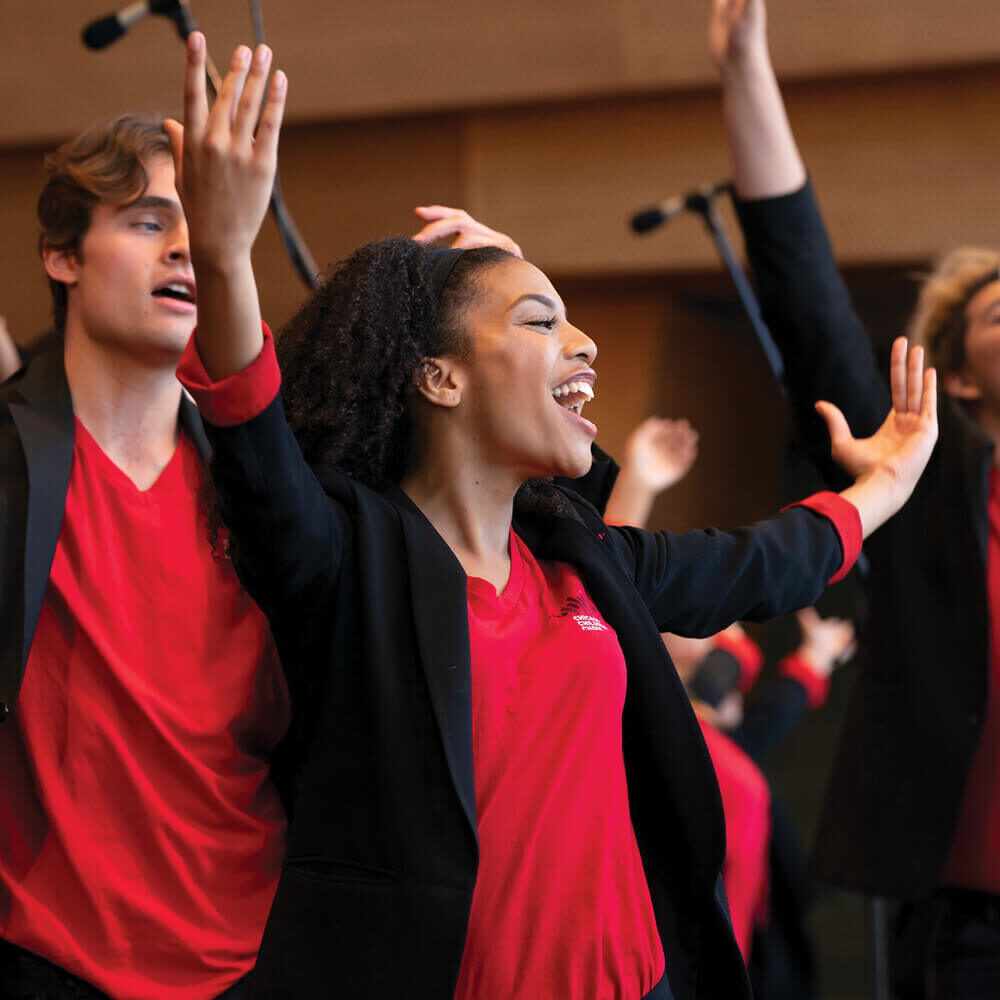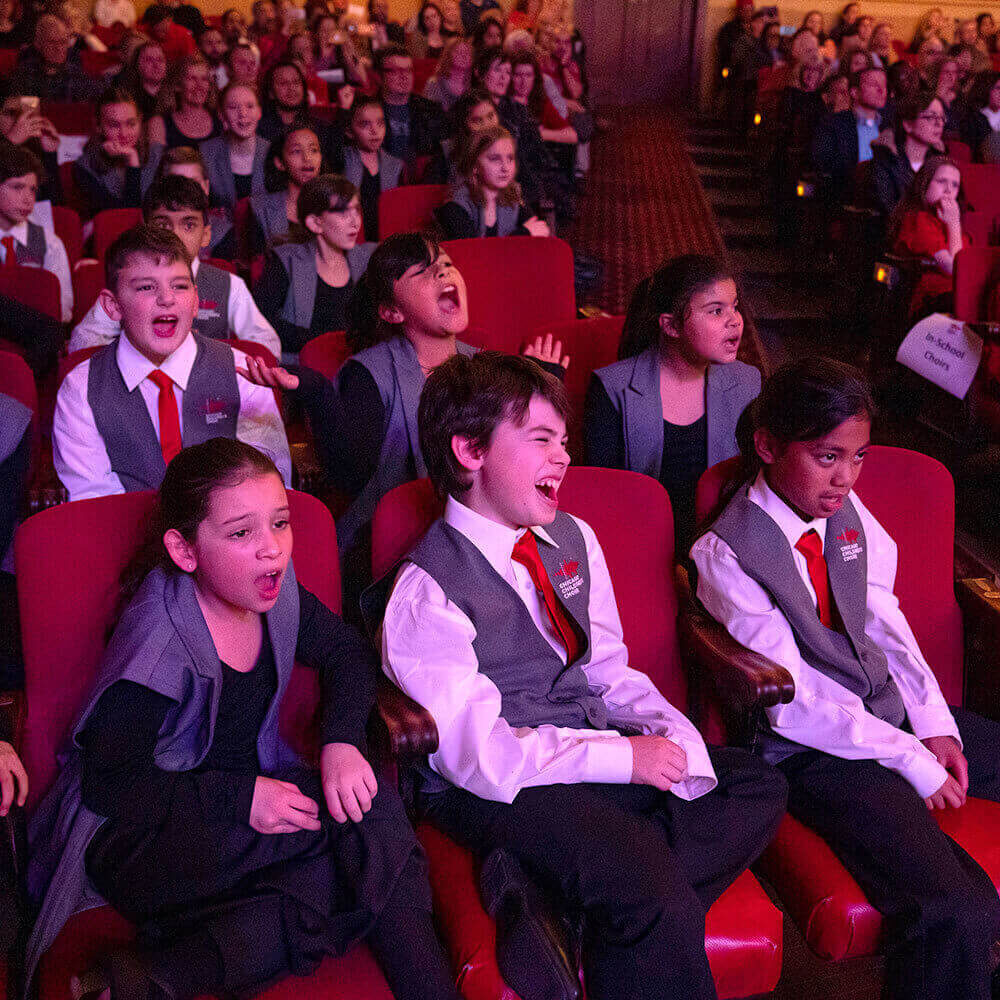 Founded in 1956 as the Children's Chorus of the First Unitarian Church of Chicago in direct response to the Civil Rights Movement, Uniting Voices Chicago (formerly Chicago Children's Choir) is rooted in the belief that music is a vehicle for fostering empathy and respect between young people of all races, ethnicities, socioeconomic backgrounds, religions, gender identities, and sexual orientations.
Since its founding 65 years ago, our organization has grown from a single choir into a vast network of school and after-school programs that serve thousands of students every year. We offer a performance-based learning experience built around innovative creative partnerships and compelling artistic endeavors—from regular appearances at Lyric Opera and Ravinia Festival to one-of-a-kind features on major recording projects like Chance the Rapper's Coloring Book (2016) and The Big Day (2019).

For more than half a century, we have developed programs that embrace the racial and economic diversity of Chicago, making a high-caliber musical education available to any singer who wants it. Accessibility forms the foundation of our signature world-class instruction. Eighty percent of our youth live in low-to-moderate income households, and every year these 4,000+ students participate completely free of charge. Whether they're just getting started or are already seasoned performers, youth from every corner of the city discover how to make their voice heard through our empowering programs.