Since 2016, the Austin Neighborhood Choir has served youth from Austin and surrounding neighborhoods.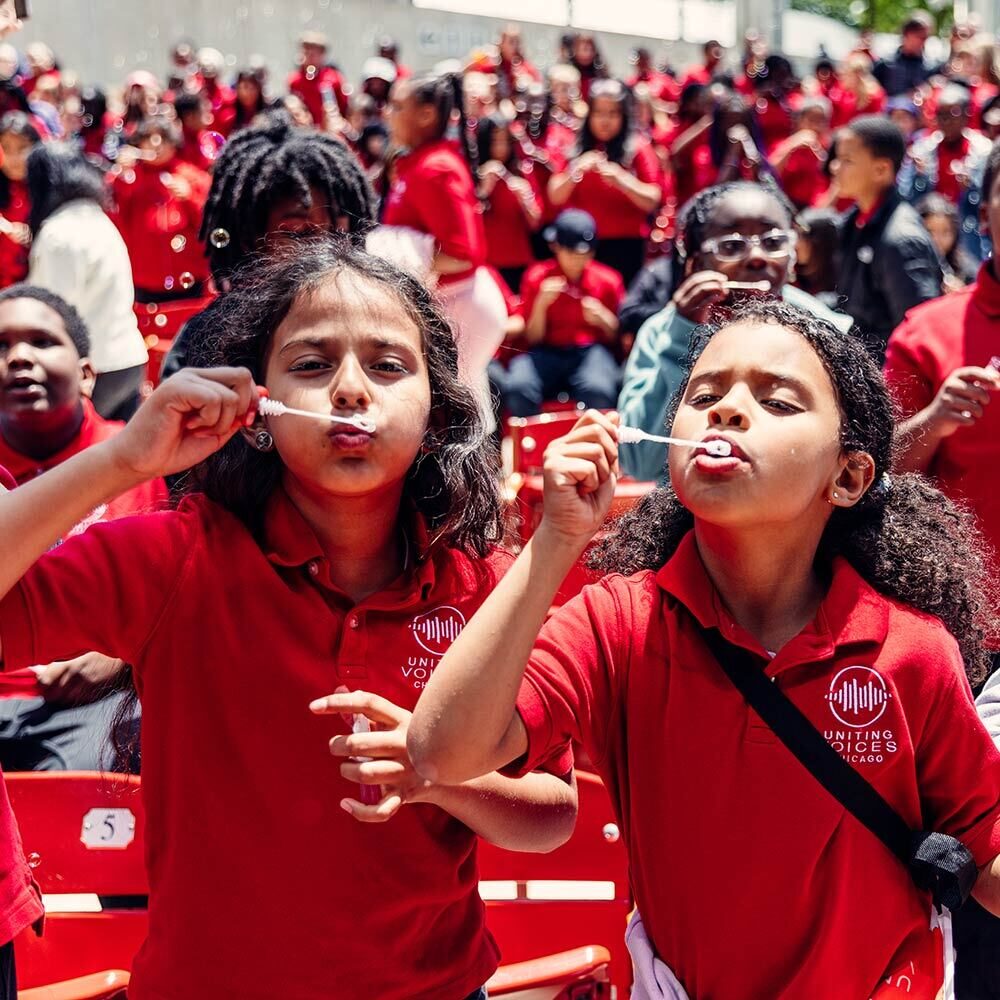 Our Neighborhood Choir program is a window onto the world and an incubator for global leadership. With our world-class instruction and empathetic approach to music education, these community-based programs bring to life an emphasis on emotional, intellectual, and social development anchored in musical excellence and creative expression.
In the Austin Neighborhood Choir, music education means more than theory, notation, and sight-singing. Through exposure to music that authentically incorporates diverse languages and styles, singers engage in dialogue about the historical and social context of an array of cultures.
The impact of this exposure is compounded by the opportunity for students to connect with young people across the city—and globe—breaking down barriers of race, religion, and socioeconomics, forging life-long friendships along the way.
The Austin Neighborhood Choir has performed at a number of events in the Austin community, most recently at the event celebrating the Austin Chamber of Commerce being awarded the Chicago Alfresco grant in 2021. In December 2018, the ensemble performed for the Illinois House of Representatives 100th General Assembly. Select singers have also performed as part of the 2020 NBA All-Star Game Halftime Show with Chance the Rapper, in Turandot and La bohème at Lyric Opera of Chicago, and Bernstein's MASS at Ravinia Festival. Recent tours have included Detroit and Chicago.
Important Resources
Information is power. Here are a few crucial resources to help you make the most of your time with us.